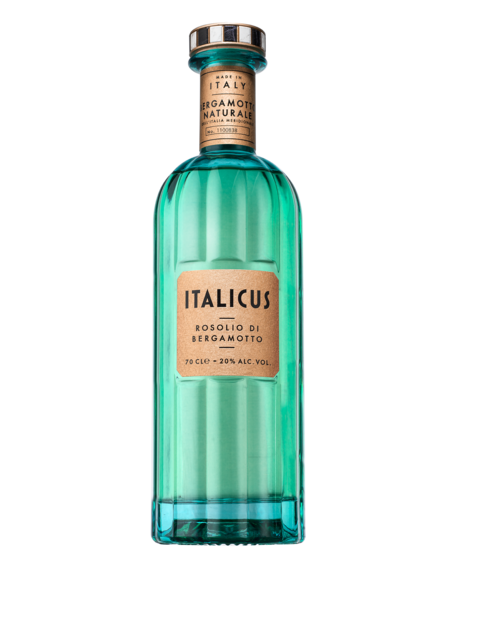 Italicus
ITALICUS is a modern Aperitivo. A unique reinvention of the historic Italian Rosolio - the original Aperitivo drunk by Italian royalty - it is a perfect choice for a new Spritz experience. 

A refreshing taste of Italy
Grown, harvested and distilled in Italy, ITALICUS delivers fresh tones of ripe bergamot, balanced with a light bitter and floral spice. Championing the humble bergamot, a fragrant citrus fruit that grows throughout the Mediterranean, ITALICUS is produced at a family-owned distillery, established in 1906 in Moncalieri, Torino. Each of the ingredients that goes into making ITALICUS are sourced from across Italy, including: IGP bergamot from a UNESCO-protected area in Calabria; cedro from Sicilia; Roman chamomile from Lazio; and melissa balm, lavander, yellow roses and gentian from Northern Italy.

To make the award-winning Aperitivo, bergamot and cedro peels are infused in cold water to release their essential oils – in a time-honoured process called Sfumatura – before being blended with the other botanicals, which have been macerated together for several days in neutral grain spirit, to create the final liquid.
Italicus is lightly citrusy on the nose with hints of rose and lavender. On the palate, fresh tones of ripe citrus fruits are balanced with a light bitter and floral spice before giving wat to a complex and long lasting finish. 

To enhance the delicate flavours of the botanicals, Italicus is best enjoyed 50/50 with prosecco over ice and garnished with three green olives to balance the floral aromas with a touch of saltiness.